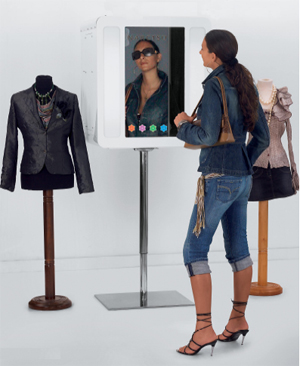 "In deep down we are all a little Narcissist..."

NarcysoŽ is "the mirror" that allows you to try-on a number of accessories like eyeglasses, jewellery, bags and other wearable goods. The items chosen are inserted in a three dimensional way and in real-time on your image reflected in the "mirror", in a fast and easy way.
You only need to stand in front of
NarcysoŽ
, choose the model you like and see how it looks on, just as if you were trying it on in front of a real mirror: face it or turn, close up or far away. The experience is so real that you feel as if you were really wearing that accessory.